Beauty
"When our eyes are graced with wonder, the world reveals its wonders to us… The quality of our looking determines what we come to see." ― John O'Donohue, Beauty: The Invisible Embrace

Come O Beauty, break open and embolden our hearts.
Beauty is a collection of posts on aesthetic and expansive experiences. Benevolution as art, poetry, travel and emotions catalyzing the synergy of evolution. You will find prose, pictures, poetry, audio and video here.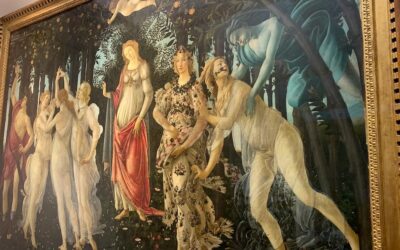 I am absorbed as I step into the galleries exploring a timeling of growth—our society changing for collecitve care.
It has been done in art. Done in enduring collective structures. And I feel deeply connected to the inner shifts that are developed and illustrated in these Florence galleries. 
read more
Beauty, transforming ~ benefit
Benevolution's beauty stories primarily feature pieces that move and break open our hearts. We know our lives, our communties and our world changes through emotional responses. Rarely does logic wholly dictate our actions or values. So our expansive collection features:
Other places, travel, the cultural insights alonside the dissonance these create.
Poetry for glimpses into our souls and creating more expansive understandings.
Our mental agility to hold seemingly mutually incompatible ideas simultaneously.
Click to see: travel, poetry and mental agility examples.
Catalysing, inspiring ~ benevolution
The stories for positive change on this site are across 3 broad categories:
Beauty – that's this page! See above for details and stories.
Benevolutionaries – superstars, accidental heroes, inspiring intellects and everyone between. People breaking boundaries.
Business – it's meta-modern baby! Conscious collaborative climate and socially sane business is outcompeting our old modern model.
(be) Benevolution aims to assist our deep longing. We are responding to a pervasive sense of the tragedies of our time and, simultaneously,  experiencing an ardent awareness of possibilities. The site, its stories and perspectives are to help our agency and engagement – with the painful and the promising – for practical, ethical flourishing.
Stories from before 2019 are drawn from Kings Catch Fire and Greenmode – some of our previous explorations and engagements in personal, family, species, socitey and global thriving.
Festina Lente
Make haste – slowly, powerfully, minimally
"Hasten slowly" said Augustus. Oh, this is hard. To imagine what can be created, to hold back, to act; to engage means delving into both despair and hope. That's where we're challenged to see the powerful in what we do which is always minimal and micro. Feeling adequate in the face of manifest inadequacy. Weaving together the pieces that hasten, slowly and steadily, benevolution.
Subscribe to our newsletter
Join the (low volume!) mailing list.
Become a Benevolutionarie!