Pinnacles: lofty spaciousness
Your task is not to seek for love,
but
Merely to seek and find all the barriers within yourself that you have built against it.
— Rumi
New Zealand peaks
Peaks have a unique pull. Whether you climb them, admire them, vicariously walk them or feel the lofty spaciousness expand through your being, the hills and mountains yell to be noticed.
Mix this cry with the ease of walking in New Zealand and there's magic to explore.
There's an ease in New Zealand around walking – tramping as it's known locally. Often you can forget about a car and get where you need to be with speciality hiking transport. You'll find beautifully well done walking track infomation, hut booking and map layers free online.
That flows, I'm sure, into the NZ psyche. 4 day walk and not yet 16? No problem. Parents optional (seemingly).
Don't get off work until 5, can't find any friends to come with you? No problem! Just hitch, walk 8 kms to the trail head, hike two hours 700 m vertical (2,300 ft) in the dark, arrive past 9 pm just as the hut warden is heading to bed.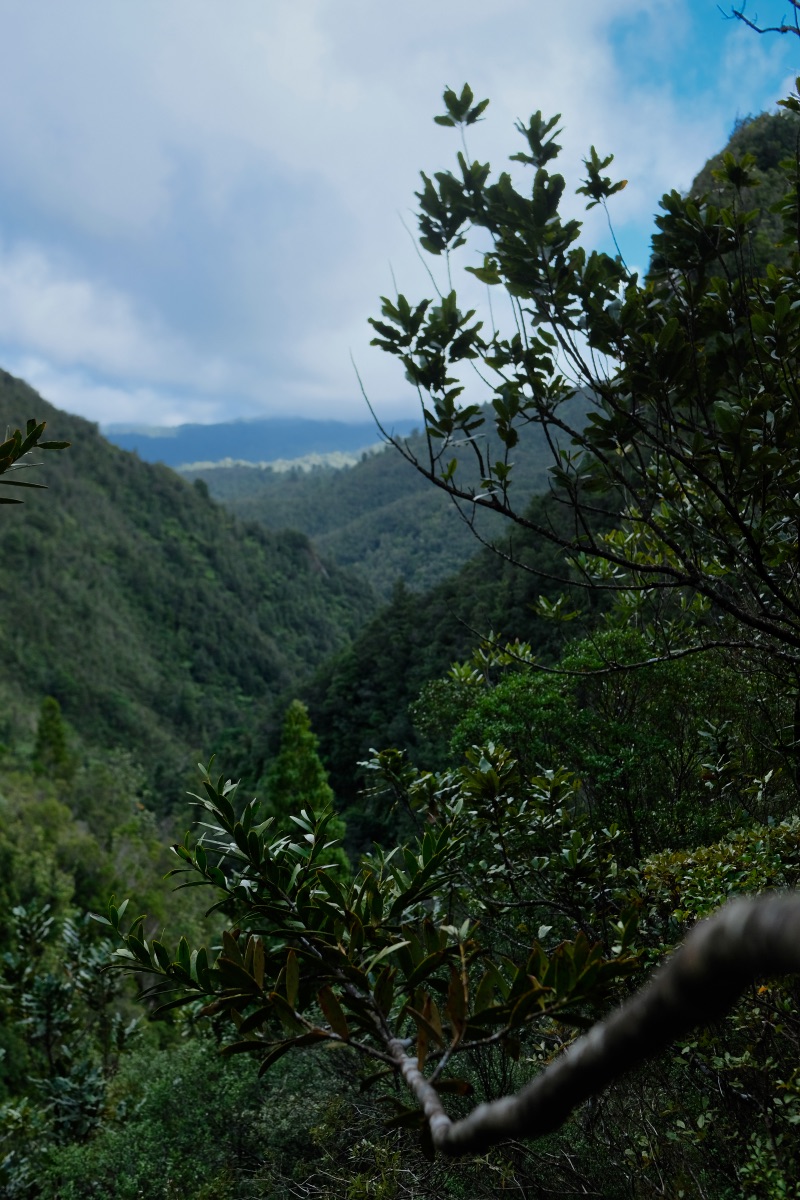 One am in the morning, in the city, craving a sunrise view? No problem! Just drive two hours, climb another two through the rain in the dark and sleep an hour or so behind a rock at the top 🙂
The Pinnacles
The Pinnacles are a 2 hour drive from Auckland at the start of the Coromandel peninsual. From the trailhead its 2 to 3 hours straight up – 700 m vertical (2,200 ft) – to a mountain hut. The hut is nestled in what feels like a hidden prehistoric hanging valley – an ampitheater of crags, ferns and trees.
From the hut – stay the night and get up in the pre-dawn for sunrise at the top – it's another half hour to the top of the Pinnacles.
It's enchanting from many directions.
From the soloist story above. She hitched from work and turned up near 10 pm – without a trace of embaressment she gently pointed out you did what you need to escape the concrete jungle. Through the group of 8 young adults who decided at 1 am they just needed to catch the sunrise from a peak. To a family plus extras checking they remembered how many kids they had by asking them to count off.
NZ tramping – sensory, cultural and mental delight!
Get the newsletter (story summary).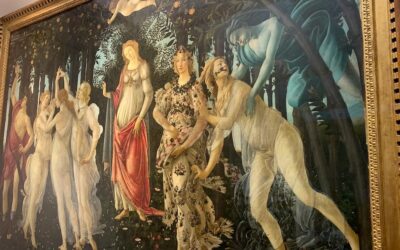 I am absorbed as I step into the galleries exploring a timeling of growth—our society changing for collecitve care.
It has been done in art. Done in enduring collective structures. And I feel deeply connected to the inner shifts that are developed and illustrated in these Florence galleries. 
One in fifty billion: At these odds I'm looking for what else is real and, while it does not serve me to hold onto conventional worldviews, unfolding into bigger realities is challenging.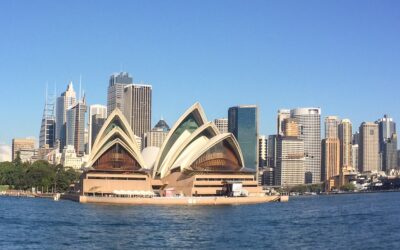 We know transformation emerges from new ways of thinking and being. However, the how is less clear. Three calls for this: to love, to aliveness, to life. Two practices. One love!