This
is an extrodinary tribute to our world, the care and tenderness it brings in us, and a song to a spell book 🧚🏻.
It invites you to enter the world, with care, my love, and speak the things you see.
The song>, and whole book, conjures back lost words Enjoy, seek, find and speak to enchant our words back into our mouth and the mind's eye 🎄.
The lost words: Blessing
Enter the wild with care, my love
And speak the things you see
Let new names take and root and thrive and grow
And even as you travel far from heather, crag and river
May you like the little fisher, set the stream alight with glitter
May you enter now as otter without falter into water
Look to the sky with care, my love
And speak the things you see
Let new names take and root and thrive and grow
And even as you journey on past dying stars exploding
Like the gilded one in flight, leave your little gifts of light
And in the dead of night my darling, find the gleaming eye of starling
Like the little aviator, sing your heart to all dark matter
Walk through the world with care, my love
And sing the things you see
Let new names take and root and thrive and grow
And even as you stumble through machair sands eroding
Let the fern unfurl your grieving, let the heron still your breathing
Let the selkie swim you deeper, oh my little silver-seeker
Even as the hour grows bleaker, be the singer and the speaker
And in city and in forest, let the larks become your chorus
And when every hope is gone, let the raven call you home
Links and posts
This song, the lost words blessing, draws from a book of the same name: The Lost Words by Robert McFarlane and Jackie Morris. The book itself is stunning (buy via The Marginalian's affiliate link here>).
Part of The Lost Words story is expansively told by Maria Popova:
In early 2015, when the 10,000-entry Oxford children's dictionary dropped around fifty words related to nature — words like fern, willow, and starling — in favor of terms like broadband and cut and paste, some of the world's most prominent authors composed an open letter of protest and alarm at this impoverishment of children's vocabulary and its consequent diminishment of children's belonging to and with the natural world. Among them was one of the great nature writers of our time: Robert Macfarlane — a rare descendent from the lyrical tradition of Rachel Carson and Henry Beston, and the visionary who rediscovered and brought to life the stunning forgotten writings of the Scottish mountaineer and poet Nan Shepherd.
She continues:
Troubled by this loss of vital and vitalizing language, MacFarlane teamed up with illustrator and children's book author Jackie Morris, who had reached out to him to write an introduction for a sort of "wild dictionary" she wanted to create as a counterpoint to Oxford's erasure. Instead, Macfarlane envisioned something greater. The Lost Words: A Spell Book (public library) was born — an uncommonly wondrous and beguiling act of resistance to the severance of our relationship with the rest of nature, a rerooting into this living world in which, in the words of the great naturalist John Muir, "when we try to pick out anything by itself, we find it hitched to everything else in the universe," just as each word is hitched to all words and to the entire web of being.
See Maria Popova's whole post here>
For more on Benevolution, my favorite sp/ns, simple please not simplistic, videos this year include:
A visual index of simple please not simplistic videos is here>
Photos, except Lost Words book illustrations, by Festina Lentívaldi, (be) Benevolution. Reuse: Creative Commons BY-NC 3.0 US.
fern
Fern's first form is furled,
Each frond fast as a fiddle-head.
Reach, roll and unfold follows.
Fern flares.
Now fern is fully fanned.
Get the newsletter (story summary).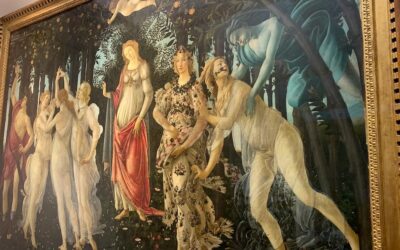 I am absorbed as I step into the galleries exploring a timeling of growth—our society changing for collecitve care.
It has been done in art. Done in enduring collective structures. And I feel deeply connected to the inner shifts that are developed and illustrated in these Florence galleries. 
One in fifty billion: At these odds I'm looking for what else is real and, while it does not serve me to hold onto conventional worldviews, unfolding into bigger realities is challenging.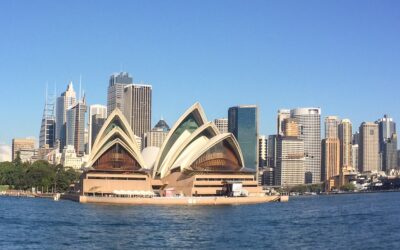 We know transformation emerges from new ways of thinking and being. However, the how is less clear. Three calls for this: to love, to aliveness, to life. Two practices. One love!