We need cut through, insight and scaffolding to explore and enable our potentials.
But simplistic solutions—here's the problem, this is the action, voilá: everlasting results—fail with today's emergencies. What about exploring the sublime? New, upcoming entangled futures?
It's not always long reads. How about sp/ns? Simple please, not simplistic.
Attractors: strangely, we keep getting pulled in
If you spot it, you've got it …  We don't see the world as it is; we see the world as we are.

Aspect of the Talmudic decree
We are storytelling creatures. Some of our unconscious narratives are out of date.
The old archetypes are strangely attractive. They keep drawing us in and holding us back. 
We need powerful and new, inspiring stories about our near and present future. The old archetypes such as the modern-day world—we think and frame success through concepts such as we are purely economically self-interested individuals, even although we know we are not— need to shift.
What do new archetypes look like? How might we accelerate the arrival of societies that address today's emergencies like the climate?
Video on this page and the full post exploring old and new strongly attractive archetypes is here>
Go deeper: the world awakening or me?
Take full account of the excellencies which you possess, and in gratitude remember how you would hanker after them, if you had them not—Marcus Aurelius
Something woke up this last year … 
We see it all around us, a step shift, the diss-equilibrating feeling: what is around us just does not make sense.
We know we've more than enough resources to address in-equity. To ensure that people can live flourishing lives. To answer crises like the climate, water and food security without unfairly inhibiting anyone's opportunities.
In a fragmented world, I hear the restless stirring of a passion for that which is whole—Terrance Bishop
Video on this page and read on for Terrance's beautiful, singular commandment to heal it all. Here>
Awareness and awakenings
When Chile exploded last year a large modern public transport system was quickly jammed with smoldering vehicle shells, trains on fire and lines shut down.
If that sounds counterintuitive—burning systems poorer people rely on because of a 30 peso ticket price rise—it was a reaction to 30 years of deep inequality and difficulty.
As one person put it to me "I'm so proud, we've woken up".
We hear and see this awakening in songs and poetry, stories and pictures. It's repeated across social media and in our conversations. I feel it in my heart and the vibrancy of people and from Haiti to Australia, from the Lebanon to Iowa town hall democratic convention meetings, plus in a plethora of writing.
For more see: 
Links and posts
Aspect of the Talmudic decree is via The fault in our brains we blame on ourselves by Mark Brady here>
Marcus Aurelius quote is from Kari King's poem here>
Terrance Bishop's quote is from his post, Go deeper here>
The poetry tag on this site here> collects posts connecting our inner worlds of experience with outer discoveries.
Photos and videos on this page are by Festina Lentívaldi, (be) Benevolution. Reuse: Creative Commons BY-NC-SA except feature photo is Voxstudios and Joseph Campbell a vimeo embed.
Videos use creative commons footage and audio from Voxstudios, Justin Black, Fabien Ecochard and Gothamist plus see the credit in Something woke up video.
sp/ns (simple please, not simplistic) is supporting a new meme. The more commonly used tl/dr (too long, did not read) has outlived its usefulness 🙂
Joseph Campbell on the Stories That Guide Us
Our original myths were designed to put our mind in accord with our body—Joseph Campbell
Get the newsletter (story summary).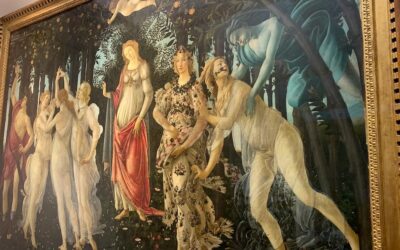 I am absorbed as I step into the galleries exploring a timeling of growth—our society changing for collecitve care.
It has been done in art. Done in enduring collective structures. And I feel deeply connected to the inner shifts that are developed and illustrated in these Florence galleries. 
One in fifty billion: At these odds I'm looking for what else is real and, while it does not serve me to hold onto conventional worldviews, unfolding into bigger realities is challenging.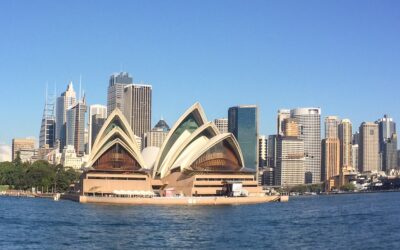 We know transformation emerges from new ways of thinking and being. However, the how is less clear. Three calls for this: to love, to aliveness, to life. Two practices. One love!