Slocan: Integral forest cooperative
Generating:
a healthy and vibrant local community,
a community built on respect for one another
and respect for a healthy, fully functioning ecosystem. ——
Slocan Integral Forestry Cooperative
Seeing past differences
Integrated answers, seeing past traditions and value differences, are possible! In this piece from A New Republic of the Heart my dear departed friend Terry Patten explains how.
This is a repost, some time has past since I was privileged to be involved with Terry and the New Republic projects. The post also marks an upcoming session with Stephen Martineau in the Transformative Climate Advocacy program.*
Slocan valley
Terry: My friend Stephan Martineau moved in 1992 to the Slocan Valley, a beautiful Canadian mountain valley with a diverse community of about six thousand people. The social landscape included First Nations voices; a conservative faction made up of loggers, miners, and farmers; a highly concentrated and vocal green community; a multifaith landscape; two internationally recognized environmental organizations; a strong artist community; and the multinational forest products company that held rights to cut timber and was the valley's main employer. 
The forested watershed around the pristine Slocan river and lake ( northwest of the town of Nelson in the West Kootenay region of Southeastern British Columbia ) was 95 percent government–owned, and the residents had polarized into distrust through decades of controversy and conflict over forestry practices and water quality. An increasing number of forestry workers were losing their jobs, while clear–cut logging continued at the same pace due to mechanization. By the early 2000s, more than 120 locals had been arrested at protests. The provincial government had sponsored nine initiatives to resolve these conflicts across thirty –five years at a cost of hundreds of thousands of dollars—all without success. 
In the fall of 2003, the provincial government announced its intention to offer forest rights to local communities. Martineau recognized that after thirty years of failed processes this was an opportunity to start over with an integral approach. If the Slocan Valley were to make a successful bid for a community forest tenure, all sides of the ongoing conflict would have to come together to agree on a single vision. They would have to change the historical pattern and replace mistrust with a new direction that would benefit all members of the community. 
Martineau was inspired to make use of the many lessons that could be learned from the past and to take all the players into consideration. Would it be possible for the union, the logging company, recreation enthusiasts, First Nations, environmental organizations, and the residents to come together under one vision? Through his many conversations with the various factions of the community, the following guiding principles of an integral approach to community mediation were articulated: 
Residents hold perspectives and value systems in relation to the forest that surrounds them.

 

These perspectives and value systems are guided and influenced by a mix of social, economic, scientific, spiritual, psychological, cultural, political, historical and institutional lenses.

 

Each of these perspectives is valuable and pertinent and must therefore be considered in solutions that will work for all.

 

By including and building upon these perspectives, solutions found will be more complete and viable in considering how the community and the forest can interface.

 
Martineau found many allies who came to hold this vision with him and began reaching out to the various stakeholder communities, two or three individuals at a time. The intention was that by the end of each meeting, everyone would see value in the project, would not feel threatened by it, and would feel appreciated for what they had contributed and could contribute in the future. 
In particular, Martineau contacted people who had key qualities, such as integrity, a capacity to listen, flexibility, a willingness to learn, and a sincere care for the greater community. These individuals were open to multiple perspectives, able to empathize and to practice impartiality. They were genuinely interested in understanding others ' insights, values, worldviews, and knowledge. They were respected by their constituency and could offer them a voice of reason and encouragement. Through their participation, elements from each subculture that needed to be included in any single overarching direction were clarified. 
Gradually a diverse core group formed that would co–own the implementation of this initiative from the start. A series of public community meetings solicited more input, further clarified the path forward, and gathered broader community support. 
Eventually, loggers, city councils, environmental activists, the Ministry of Forest and Range, a variety of local residents, and three resident associations came to agreement on guiding principles, management guidelines, organizational structure, and a plan for profit distribution. This groundbreaking project received more than seventy letters of support from local governments, businesses, community organizations, and individuals across the full spectrum of values and perspectives. Through numerous negotiations the acreage they had originally been offered was doubled, and a complex multiyear process resulted in an agreement that the Slocan Valley Integral Forestry Cooperative ( SIFCo ) would manage 35,000 acres. After their preliminary and final community agreements and forest stewardship plan were approved, SIFCo finally signed a twenty–five–year Community Forest Agreement ( CFA ) with the province of British Columbia in 2011. 
Today SIFCo has twelve to fifteen employees and more than a million dollars in revenue each year. It defines integral forestry as forest practices that, first, determine the ecological limits to human uses of a specified land area, and then, given these limits, apply management strategies that will maintain a fully functioning ecosystem over time. Second, integral management strategies consider humans as part of the ecosystem and aim to improve social conditions such as local employment levels, community stability, local economic opportunities, community safety, fire preparedness, and respect and understanding among residents. In addition, the board officially embraces the principles of integral community mediation listed above. 
SIFCo's purpose statement explicitly prioritizes all the " triple bottom lines " of ecology, economy, and social benefit. " Our overall purpose is to serve as a model of integral forestry by owning and managing forest lands in a manner that is ecologically and socially responsible, economically sustainable, and that provides the community with all the amenities of a fully functioning ecosystem, " explains Martineau. 
Ecological factors include soil protection, biological diversity, ecosystem restoration, wildlife enhancement, proactive wildfire management in the face of climate change, water quality and flow, and the effects of climate change on species distribution. Last year, SIFCo released a multifaceted wildfire protection plan for the Slocan Valley, based on an innovative landscape–level approach — the first of its kind province–wide—to mitigate the increasing intensity of forest fires due to climate change. Economic factors include a diverse range of forest products, specialty woods, long–term sustainable yields, enhancing the community's economic diversity, local employment and retraining, nontimber forest products, and retaining profits in the community. Social factors include inclusive, ongoing transparent public involvement, youth training programs, minimizing the visual impacts of harvesting and road building for the benefit of the growing tourism industry, and protection of First Nations cultural heritage. 
Martineau has noted that one of the most important lessons he's learned from this process is that truly integral solutions must relax abstract idealism in order to meet the people involved where they are currently. Then one step forward at a time can be taken, not achieving idealistic purity, but with mechanisms in place that enable the systems to keep evolving over time. If, for example, the aim is to reduce wood consumption in construction by 70 percent, it is better to achieve 20 percent reduction than to hold out for 70 percent and get nothing, especially if there are means for 20 percent to become 30 percent and then 40 percent. He is convinced that integral mediation and ecology offer crucial insights and tools for implementing solutions that respond to our planetary crisis, locally and globally.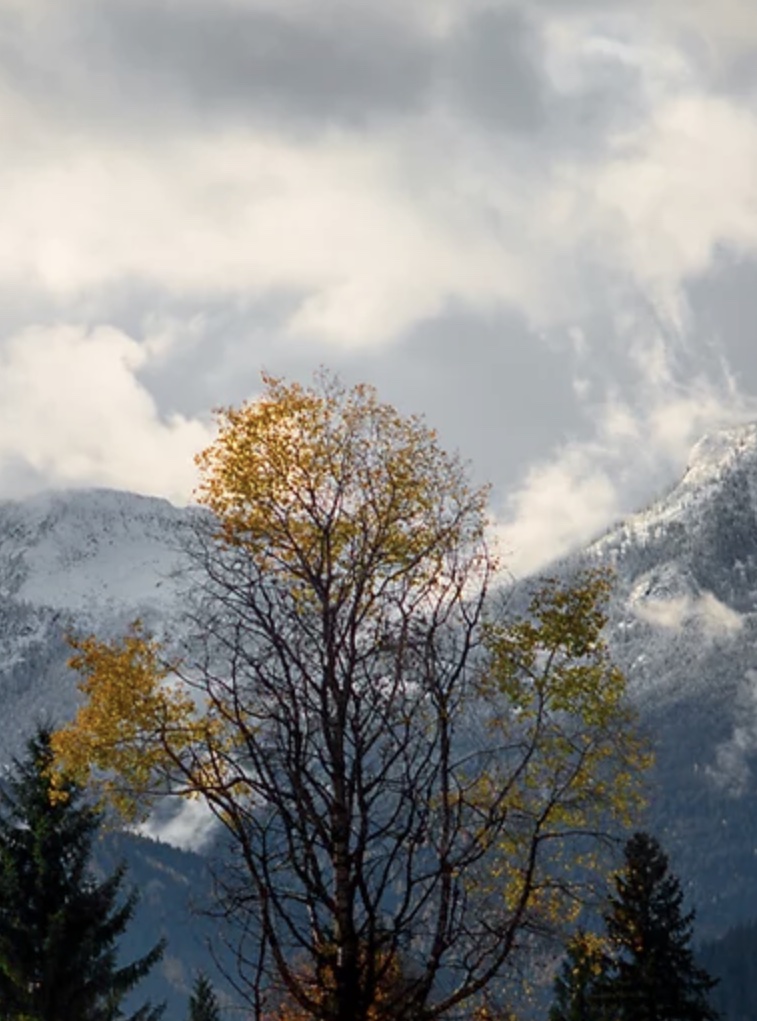 Terry Patten
Terry talks about a New Republic of the Heart at the Integral Europe Conference in Budapest, 2018.
Get the newsletter (story summary).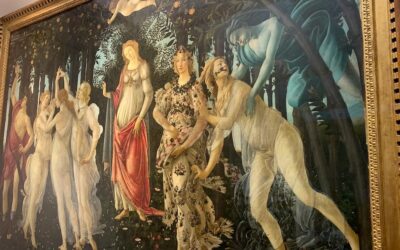 I am absorbed as I step into the galleries exploring a timeling of growth—our society changing for collecitve care.
It has been done in art. Done in enduring collective structures. And I feel deeply connected to the inner shifts that are developed and illustrated in these Florence galleries. 
One in fifty billion: At these odds I'm looking for what else is real and, while it does not serve me to hold onto conventional worldviews, unfolding into bigger realities is challenging.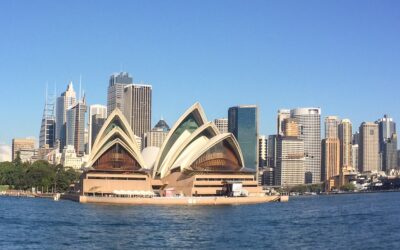 We know transformation emerges from new ways of thinking and being. However, the how is less clear. Three calls for this: to love, to aliveness, to life. Two practices. One love!