An ode: to creativity and transformation
We are all continuously engaged in creating!
And that helps us all to effectively, individually and together, catalyze positive transformation. 
We are creating! And that means we are all creative 🙂
Alfonso Montuori and Gabrielle Donnelly make this case, and the importance of it, writing beautifully on Transformative Leadership.
The idea that we are all creative is important as it is unorthodox for many of us. Creativity can be marginalized as something artists and musicians do but it is core and central to our transformational processes. Everyone who recognizes we need to transform (to meet the many meta-crises such as climate and radical-inequity around us) is leading and creating. That matters.
When we "intentionally invite the emergence of collective creativity" creativity "that can surface through integrating and even welcoming the chaotic, complex, dynamic messiness of human behavior and interaction" we are consciously embracing many of the pieces that allow for emergence, emerging potentials that are greater than the individual, complex and messy, pieces around us. 
Complex and dynamic
Creativity involves the ability to generate possibilities and alternatives, make choices, and act upon them.
What do we mean, complex and dynamic messiness? Think about just how many polarities there are around us—things that are often perceived to be in opposition to each other. For example:
action and reflection,
results and relationships,
theory and practice,
power and love,
process and content,
tradition and innovation,
globalization and localization,
individual and collective,
intuition and evidence,
creativity and conformity…
The list is long and these seemingly exclusive essences help us to shift—they are destabilizing and thus have the potential to catalyze our awareness. When we look deeper these are not either-or propositions. Rather they can be both-and. Hold both poles as simultaneously true and the "ambiguity destabilizes our mental equilibrium".
Around climate change and other meta-crises that is critical. We face uncertain outcomes. What is going on in the world around us is dis-equilibrating. Our planetary life support systems are out of balance. Our cultures are shifting. That pushes us to develop as well as pulls us to do so.
Ode: transformation
Creativity is associated with such personality characteristics as independence of judgment, preference for complexity, psychological androgyny, and tolerance for ambiguity, and more generally with openness to experience.
A map of this territory helps. This is where the Transformative Climate Advocacy program comes in using psychology and the distinct stages of adult development that we can move through.
However, we understand maps best when we walk through the landscapes. As we physically experience and feel what is around us, using the map and traveling with it, we get a little lost and found too. Applying and feeling are as important as logical understanding.
Adult developmental stages can be liberating. Our abilities to see and coordinate between seemingly opposing perspectives shift. Our thinking-patterns change and so does the way we understand the world around us. We integrate valuing collective and individual interiors—the shared cultural norms around us that shape so many of our own and other individual's thinking-patterns—with objective measures such as climate change metrics and personal actions.
In the short video (10 mins, right/below here>) Abigail Lynam and I touch on these shifts.
All of us
Our every action, no matter how seemingly insignificant, is embedded in the social world.
Everybody can lead and create. We are all participating in our world and, consequently, "a practice of unveiling our own creativity and leadership" assists us all.
Holding our current conditions and the challenges of this, inviting ourselves and others into participation and co-authoring our collective journey, creatively inquiring along the way as we get, routinely, lost and found, allows for thriving potentials to emerge.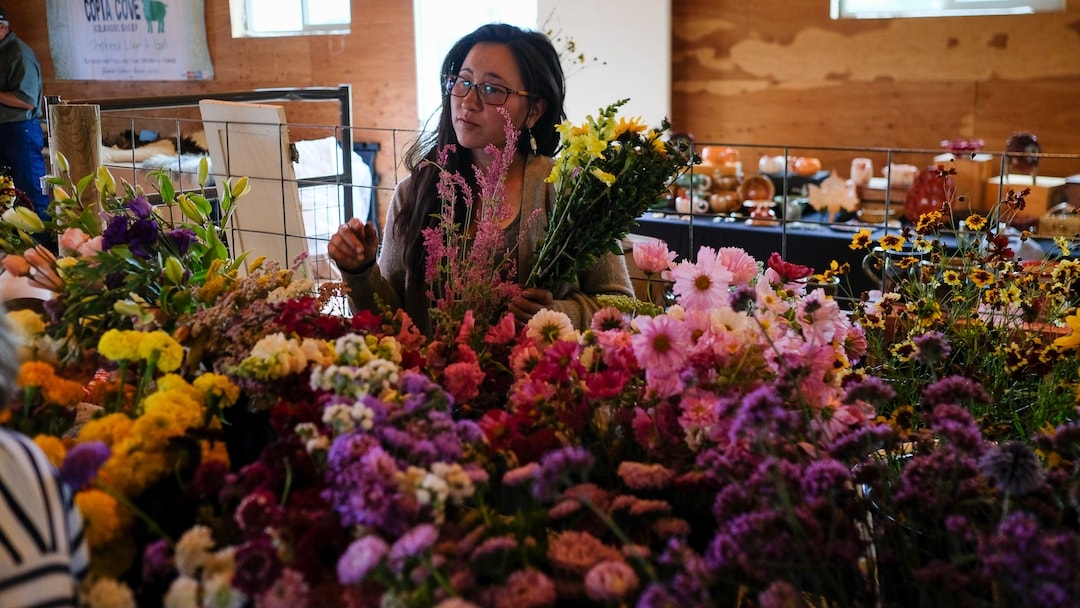 An eight session, 20 week, learning journey explores the interior dimensions of our engagement with climate change including worldviews, beliefs, emotions and awareness. It aims to support the development of change-makers while teaching tools, frameworks and practices to deepen impact.
It aims to help us hold the paradoxes inherent in my bracing piece above. How can something be in crisis and simultaneously fill us with hopeful opportunities? Read more on the Transformative Climate Advocacy program page here>
Reserve your seat now for the free information session: January 18 @ 8 pm CET, 7 pm UTC, 11 am Pacific N America. https://docs.google.com/forms/d/1D2PwogtzEwBV3wdE0eiPNWpCsvosjLa_Uyq5qbnocGM/ 
The whole program, Transformative Climate Advocacy: Integrating Self, Cultures & Systems starts Tuesday January 25, 2021.
Black ice
Key and Peele with a different take on climate 🙂
Get the newsletter (story summary).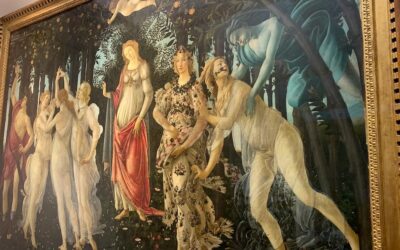 I am absorbed as I step into the galleries exploring a timeling of growth—our society changing for collecitve care.
It has been done in art. Done in enduring collective structures. And I feel deeply connected to the inner shifts that are developed and illustrated in these Florence galleries. 
One in fifty billion: At these odds I'm looking for what else is real and, while it does not serve me to hold onto conventional worldviews, unfolding into bigger realities is challenging.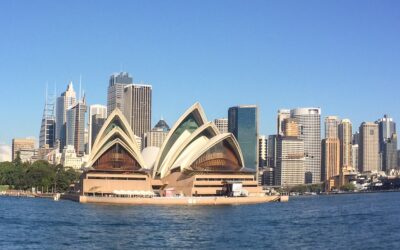 We know transformation emerges from new ways of thinking and being. However, the how is less clear. Three calls for this: to love, to aliveness, to life. Two practices. One love!