How to move: a transformative climate pattern
Sometimes it takes a crisis to break a trance. The devastating power of global warming holds a paradoxical potential: to catalyze a profound shift in awareness by requiring us to face life's impermanence, and thus wrenching us out of our conventional (and unsustainable) worldview — Jonathan Gustin
We've moved. Climate change was something important to address. It is now a human imperative. 
We've known the technical solutions for two or three decades and failed to move at anything like the rate which would have been in our interests. It would be to our economic, individual, as a business and globally to address it. Moreover, the wellbeing benefits, direct and indirect, from addressing greenhouse emissions are profound. 
Yet, it didn't happen and now we are at crisis point. 
This has always been confounding. For example, we think we will shift when it makes economic sense to do so. But, that's been the case for 20 years at least. Two decades through which profit, at very low risk, was there for the taking. E.g. see It's personal: why leaders don't turn climate knowledge into action here>. 
This perplexing narrative, our decades of greenhouse lethargy, is rooted in a, largely unacknowledged reality. Climate is essentially a human problem. By which I mean it is as much about our cares—emotions, what we value and our societies' expectations—far more than technology and rules.
There is a strong story we tell ourselves around expectations, what the world around us expects of us. It is a way of acting and thinking that puts money, profitability, business models and government policies above everything else.
We are a part of our world, our communities and the cultures around us. Yet, bizarrely, I-you-we often believe we can individually overcome the impact this has. 
So what to do? It's why I'm involved with the Transformative climate advocacy, a program to help us shift. It aims to support you-I-us in bridging past such problems and helping to catalyse flourishing futures. I'm honoured to be part of holding this program

An eight session, 20 week, learning journey explores the interior dimensions of our engagement with climate change including worldviews, beliefs, emotions and awareness. It aims to support the development of change-makers while teaching tools, frameworks and practices to deepen impact.
Black ice
Key and Peele with a different take on climate 🙂
Get the newsletter (story summary).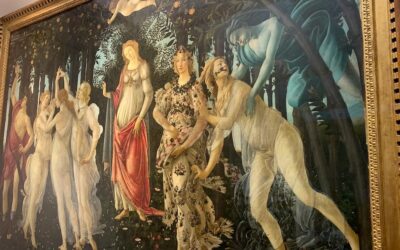 I am absorbed as I step into the galleries exploring a timeling of growth—our society changing for collecitve care.
It has been done in art. Done in enduring collective structures. And I feel deeply connected to the inner shifts that are developed and illustrated in these Florence galleries. 
One in fifty billion: At these odds I'm looking for what else is real and, while it does not serve me to hold onto conventional worldviews, unfolding into bigger realities is challenging.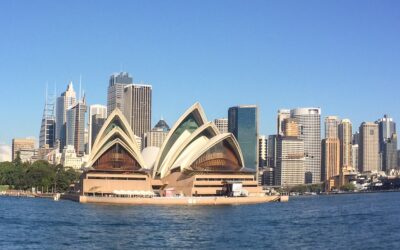 We know transformation emerges from new ways of thinking and being. However, the how is less clear. Three calls for this: to love, to aliveness, to life. Two practices. One love!